Industrial Networks - IT/OT
Design
Industrial-focused, resilient network architecture designs to meet your current and future bandwidth, latency, and redundancy requirements.
From lightly managed local network segments, to inter-building fiber, to site-to-site secure VPN architectures, we have a solution for your plant.
Virtualization
Leverage a virtual infrastructure to reduce develop/deploy cycles, centralize management, and extend the life of legacy systems.
The virtual platform provides flexibility at the cost of vast array of performance-impacting design choices. Choosing the right host server, storage solution, backup/restore, redundancy, and licensing is the key to success.
Servers/Clients
Industrial Server and Client hardware requires extended life and support for 24/7/365 operations.
Lucid's matches the hardware and operating systems to the industrial application. Systems are provided with controlled build documents, application software installed, tested, and life-cycle maintenance schedules
The network is the base upon which all production equipment and data systems are built. 
Lucid's designs are fully documented, tested, and validated prior to deployment to increase confidence and meet regulatory requirements. Security and reliability is built into the design. Options for monitoring the network and other connected systems provide early actionable alerts.

We understand that these systems need to work the first time, continue to run under heavy use, and be upgradable to keep current with industry trends.
Industrial Network Design Posts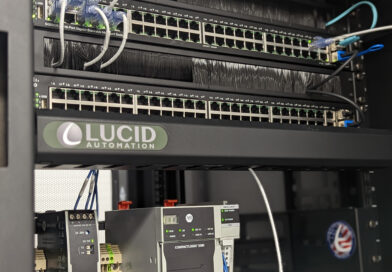 Our latest PLC install, smartly nestled in a 19″ server rack. The image speaks volumes about Lucid Automation's commitment to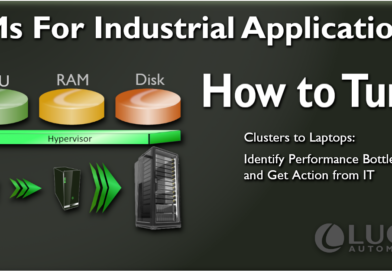 Virtual machines are used at every level because of the value they provide in development, testing, backup, and recovery. But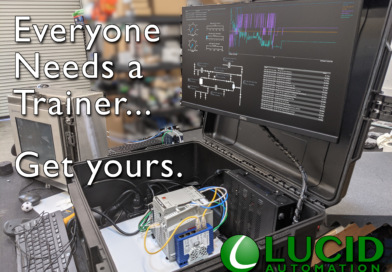 In the ever-evolving world of automation, particularly in biotech and pharma manufacturing, hands-on experience and continuous learning are invaluable. To