Switching to Single-Use Purification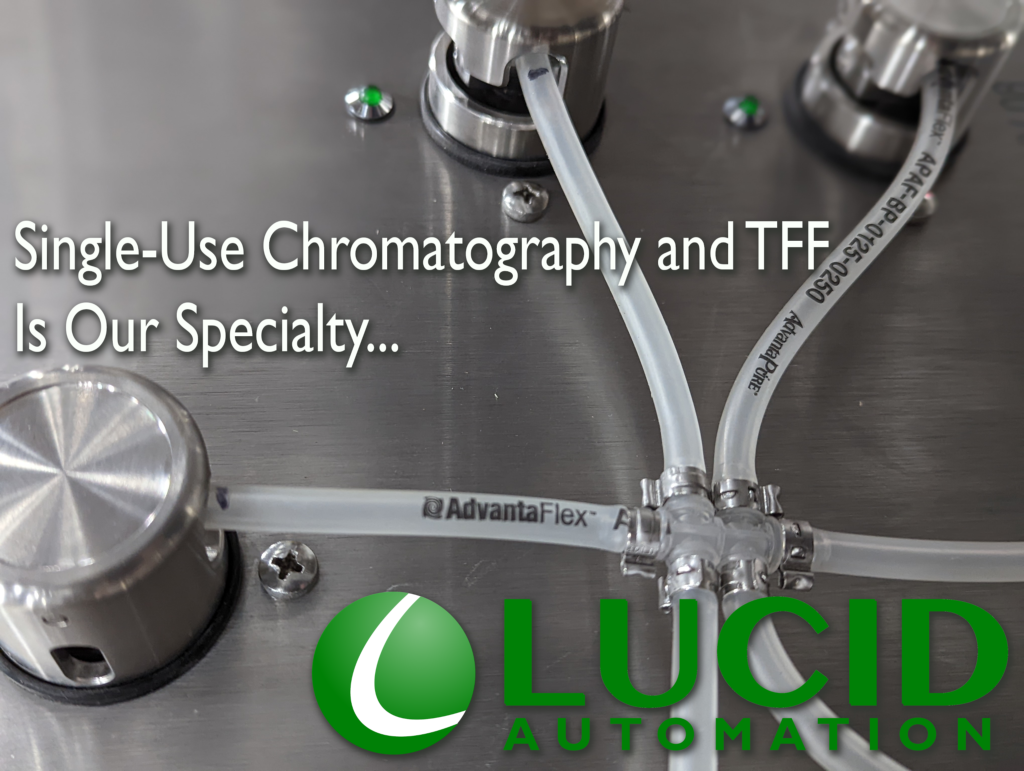 Switching to Single-Use Down Stream Purification, either Chromatography or Tangential Flow Filtration, is not as straight forward as the marketing suggests. Much of the technology is either highly proprietary or significantly customized. Pair your process expert with an automation expert with proven results to ensure delivery of the equipment you need, not just what you were sold.

The integration of the data systems for an off-the-shelf chromatography skids is a cost-effective method to increase productivity and close data analytics gaps. We have performed quite a few of these retrofits, both on systems that have been in service and upfront on new equipment orders.
 
No need to settle for proprietary recipe management and HMI graphics adapted from first skid revision. The benefits of industry-standard software for S88 batch, operator graphics, and data interoperability with existing site infrastructure are immediate. A common platform familiar to operations, engineering, and quality assurance is just the start. Documentation becomes consistent and focused. Modifications can leverage previous validation and identifying risk-based regression testing is easier.
 
The real power is realized when connecting process data into your data analytics. Closing gaps, generating batch event frames, common data interfaces, and replicating data from the production network to the business network opens up.
 
You can also skip the retrofit all together by specifying the control system at time of purchase. Wrapping the new controls with the new hardware allows for parallel validation, saving even more time by reducing rework.
 
This is such a broad subject and tough to tie up in a single, succinct post. I will post a couple follow up details to expand on the process on Lucid Automation and Security. Please follow and let me know if there is an aspect you'd like me to start with.
Join the conversation over on LinkedIn